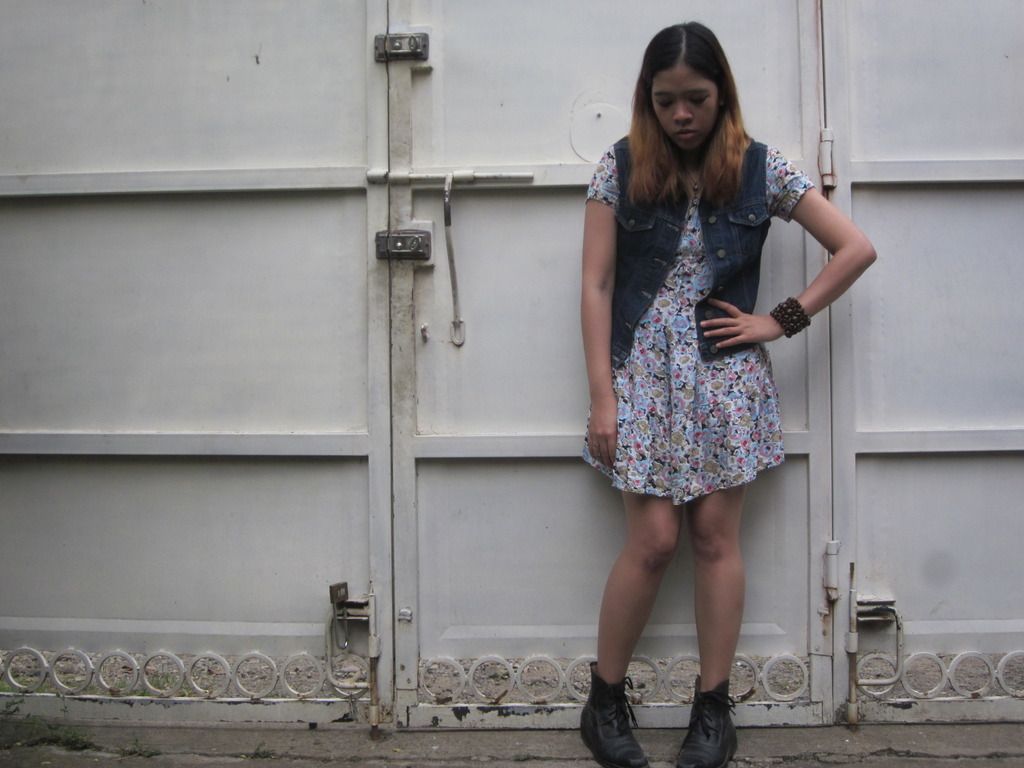 dress, mixed berry in dumaguete city. denim vest, old navy. boots, vintage.
These were taken minutes before it rained and while there was no power/electricity in the area. I was in the middle of watching some episodes I missed of Kamen Rider Ex-Aid when the power died...yep. Anyway, back to this outfit, I think a lighter wash of the denim vest fits this dress more but I don't have any and it works fine with the dark wash variety so...well...whatever works, works. And yep, I wore these white gathering kamote tops (green leafy vegetable) for the green smoothie I was concocting today that I'd be drinking tomorrow...lunch time or dinner. I'm pretty much back to the green smoothie drinking spree these days which is a good thing. I've been meaning to get back into it since before.
Did I really forget to update on the World Team Trophy in Japan this year? The outcome? Team Japan got the gold!!! Yay! My favorite male figure skater, Uno Shoma, of course retains his number status as a splendid figure skater in Japan and worldwide. Now I'm looking forward to the new grand prix season. Kind of sad that Murakami Kanako has announced her retirement at the World Team Trophy gala as well. A lot of the older, really good skaters seem to be retiring one by one. Last time, it was Takahashi Daisuke then recently, and before Kanako, Asada Mao and now, Kanako. Team Japan still seems as strong as ever, nevertheless so I'm at peace with everything going on in Japan's and the world's figure skating scene, I think.