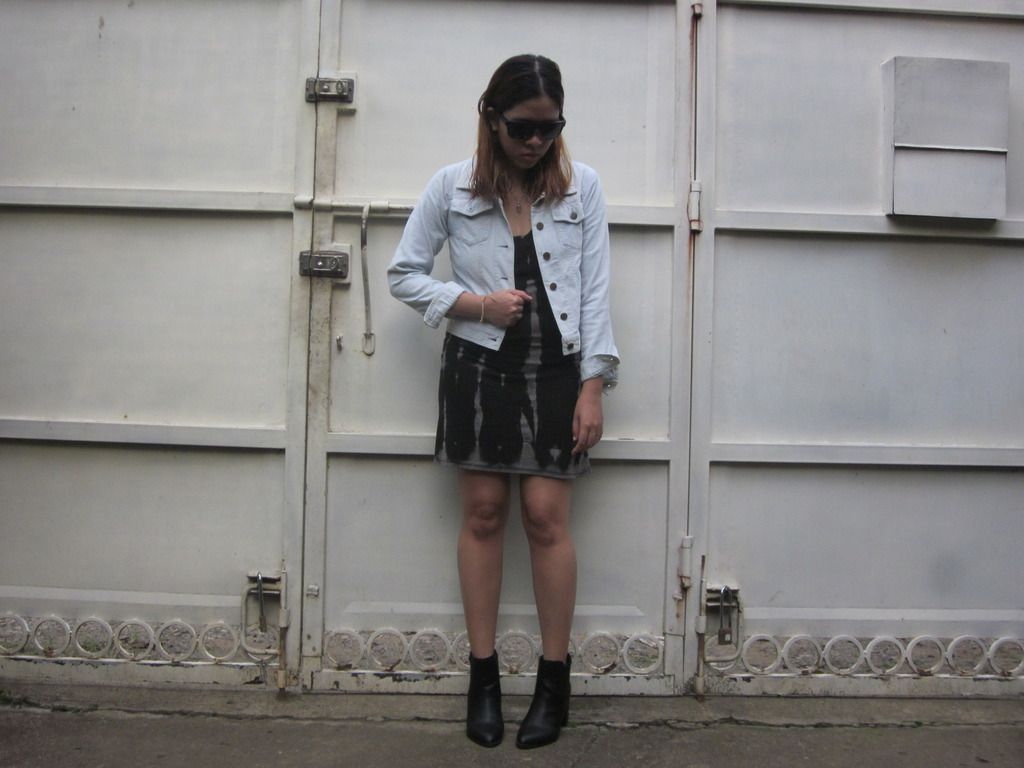 dress, bettina. jacket, secondhand Cali Girl. boots, zalora. sunglasses, dad's.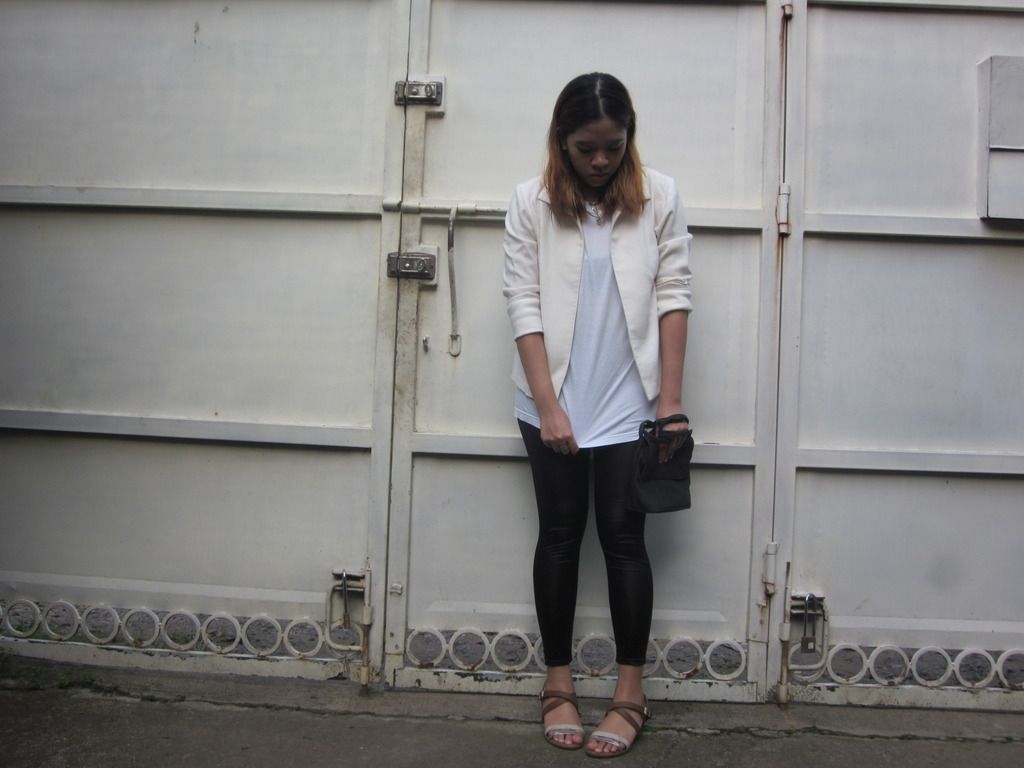 t & leggings, random. bag, ninewest. wedges, CLN.
A couple of outfits today though, ultimately, I went out with the second one on. And yes, the t there is the one I cut its sleeves off. White, cream, gray, brown, navy and black seems to be my color palette wardrobe-wise, as of the moment. There's a hint of blue somewhere like the corduroy jacket on the first, however, it's still not too obvious there in that photo. More than my mood in picking out whatever to wear on a daily basis, I feel this is due to the fluctuating moods of the days---it goes from hot and sunny to overcast or cloudy from morning to afternoon and vice versa.
Currently obsessing about this music video. This got me wanting to have lacy bodysuits I severely lack. But on the music side of it, I'm a huge fan of the song to the point I put the mv on repeat this morning.