t, h&m. skirt, secondhand zara. wedges, CLN, sunglasses, dad's.
with BDG flats
Focal point of this post is the skirt. The skirt actually has a couple of pockets at the back like those of jeans and faux pockets in front with button flaps. In pretty navy that makes it easy to be integrated with any plain navy, black or even olive or army-ish green tops, it reminds me of a rather sailor-themed piece. The skirt works best high-waisted but rather than have the top/s tucked in to emphasize the whole skirt, I like the way it looks with the shirt un-tucked.
The BDG flats are a blessing should I need to go out quickly and still remain sartorially put together with easy basics like this top and skirt. They're also practical to use when doing long walks and a lot of standing but with me being me, it's one of the least used stuff among my footwear. I still like using impractical high heeled like sky-high heeled shoes more than the flats on most days. I'm...weird like that...I think.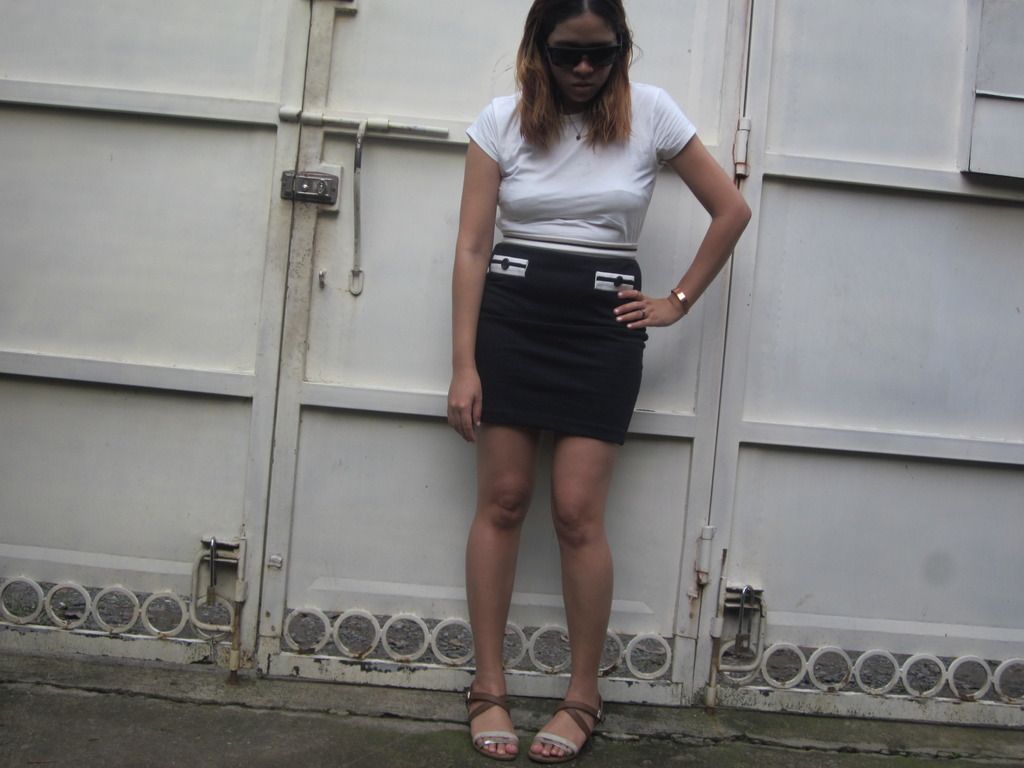 This is how the skirt looks like with the top tucked in. Umn...I'd avoid this way of wearing the skirt on most days for some reason as it's not so me? Plus, I don't seem to like the way it looks this way.