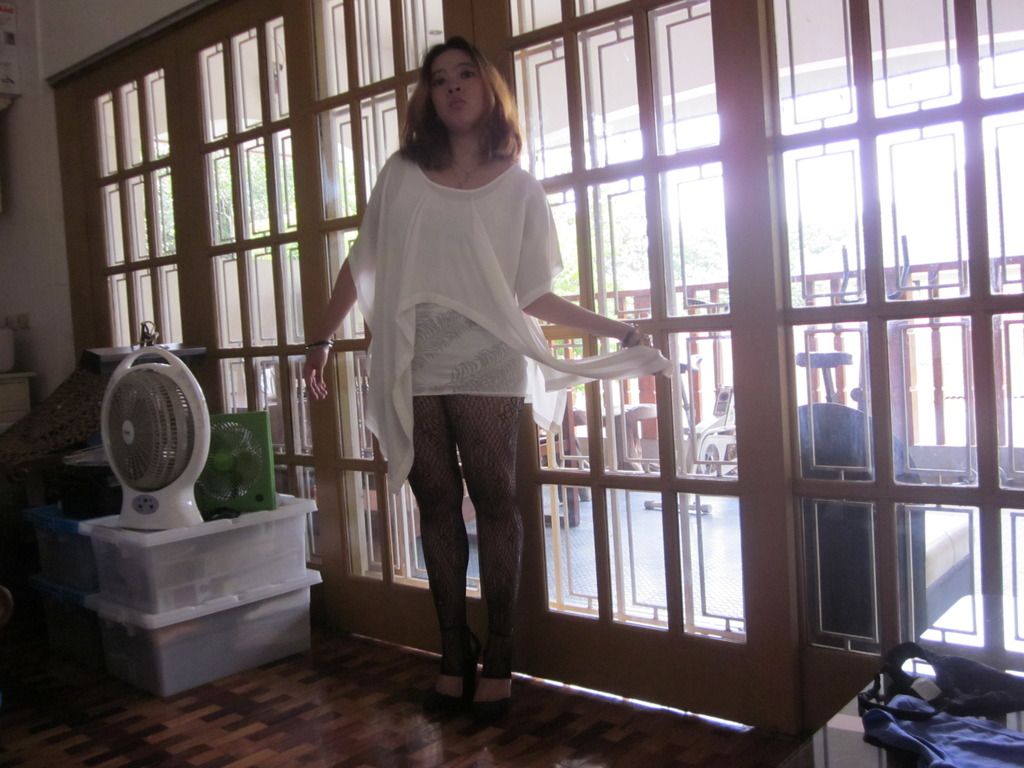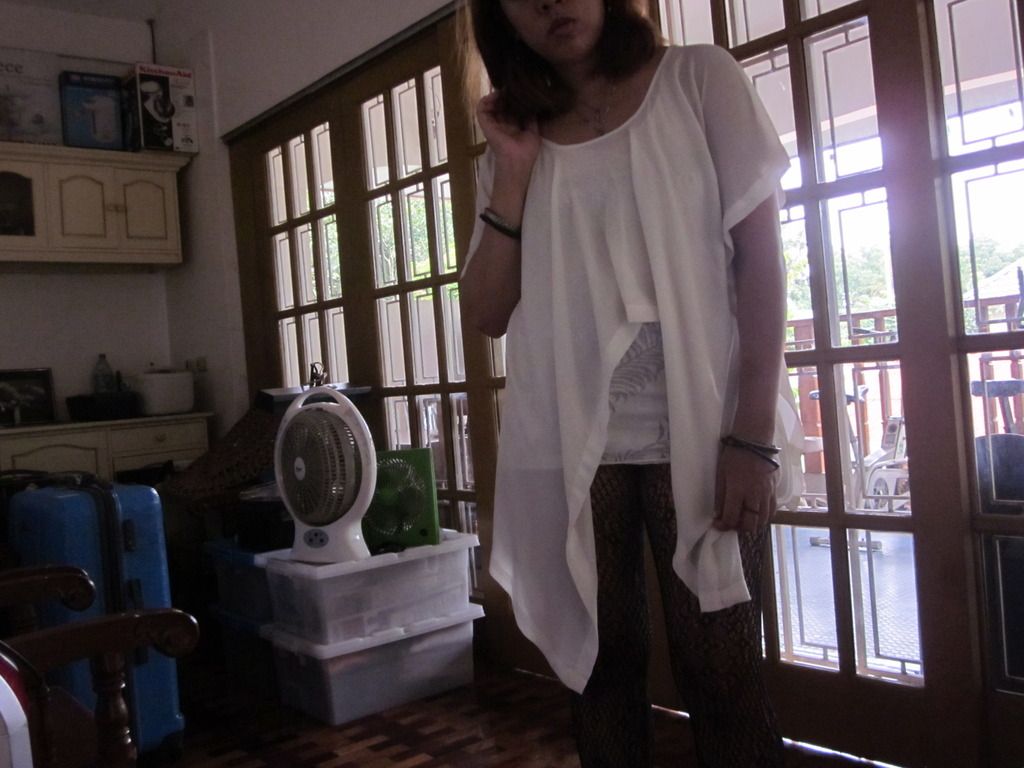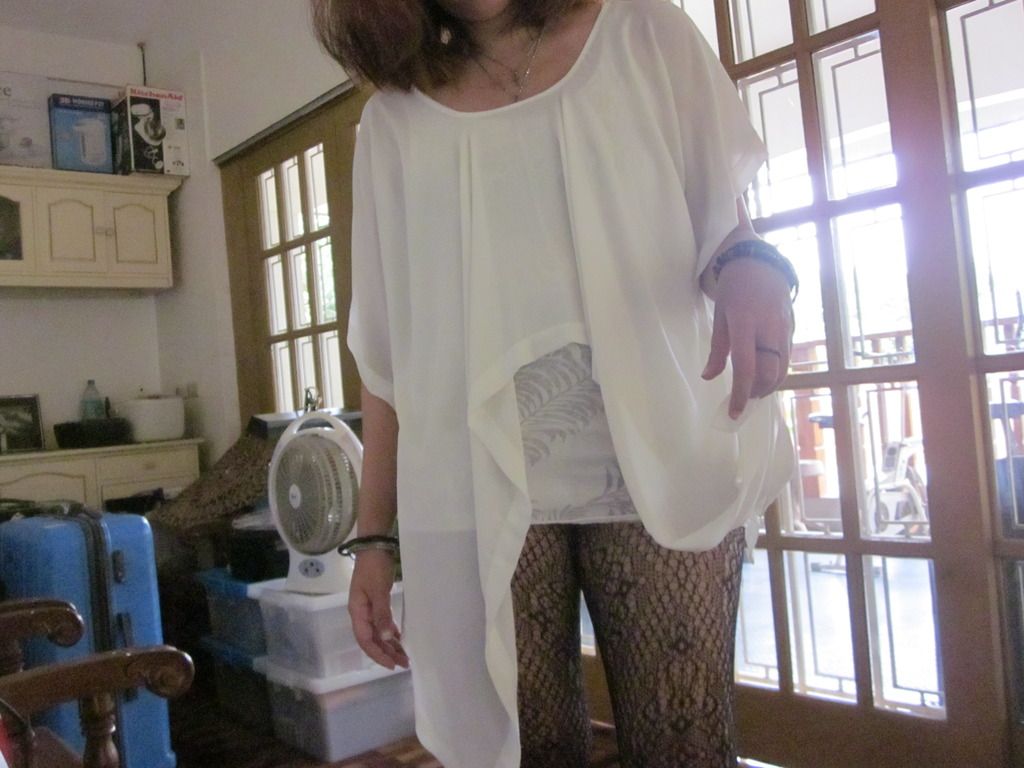 Emoda reversible top (purchase a couple years ago or so on sale); reworked vintage bodycon dress with fern pattern; Daiso (from a bff now based in Davao City) flower-patterned footless/stirrup tights; vintage, f21, random souvenir shops and some aizilim bangles/bracelets; aizilim necklaces; Idk where I got them rings; Primadonna heels
Indoor shots because it was threatening to rain outside. Pardon the messy background. Think of it rather as me shooting in some decrepit, desolate, trashy location elsewhere outside, haha. That's how messy and random the second, where my bedroom can be found, floor of the house is.
I've had this Emoda top since forever (say, maybe last year or so? or two years ago?) and still tagged. Well, I finally found use for it and finally cut off the tag off it. It'll see more use later, I suppose as I do have some slips somewhere that could be livened or spiced up by this one. Looks like this reversible floaty top is finally getting some use. I'll even think about packing it with me to the next travel adventure I may be going to...I'm not sure yet. It certainly does fit the beach setting somehow, in the late afternoon. I'll probably even use it to a festivity...sometime...soon. We'll see...
I know I still have a few other things still tagged in the wardrobe that haven't seen the moonlight or the light of day rather. It takes me eons to figure out how to use those things exactly and what occasion to bring them out for but yeah, this does save me from having to shop around a lot and reign in the shopaholic tendencies---though I'd deny having it anyway. Ah...yes...Daiso...sometimes the three branches we have here have the most intriguing, cutest things around just waiting to be bought. I might've already littered my room with a lot of things from the Daiso branches I visit from time to time...a couple of them being a silver skull decor thing I use as a tealight candle holder---it is absurdly useful when it's earth hour and when there's no lights or electricity at all---and a pair of fun-looking, really cute Hello Kitty earbuds/earphones. That store along with 7/11 convenience stores now prompt me to stock up on a lot of their transparent rain umbrellas like those in Japan. I'm...pretty sure I have a few other random trivial/intriguingly weird things from there. I'm a random, weird shopper and all so, yeah. Figures.