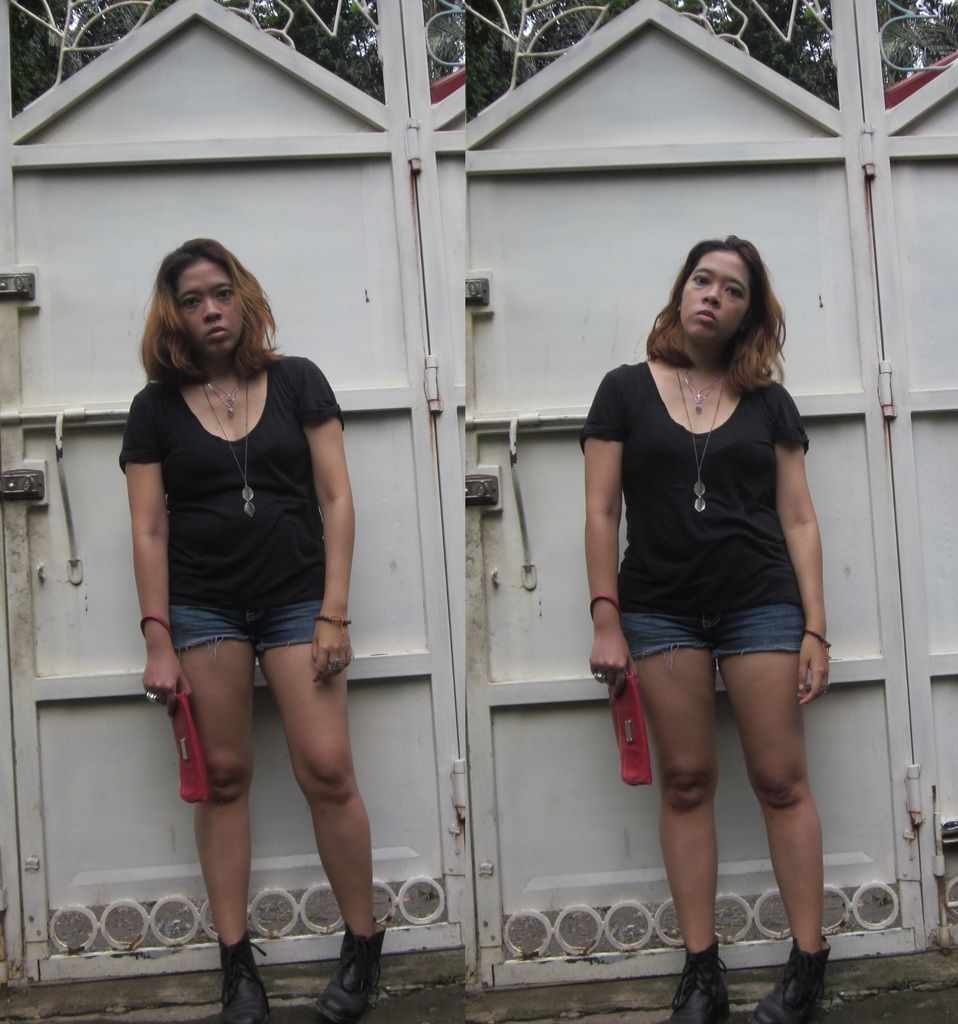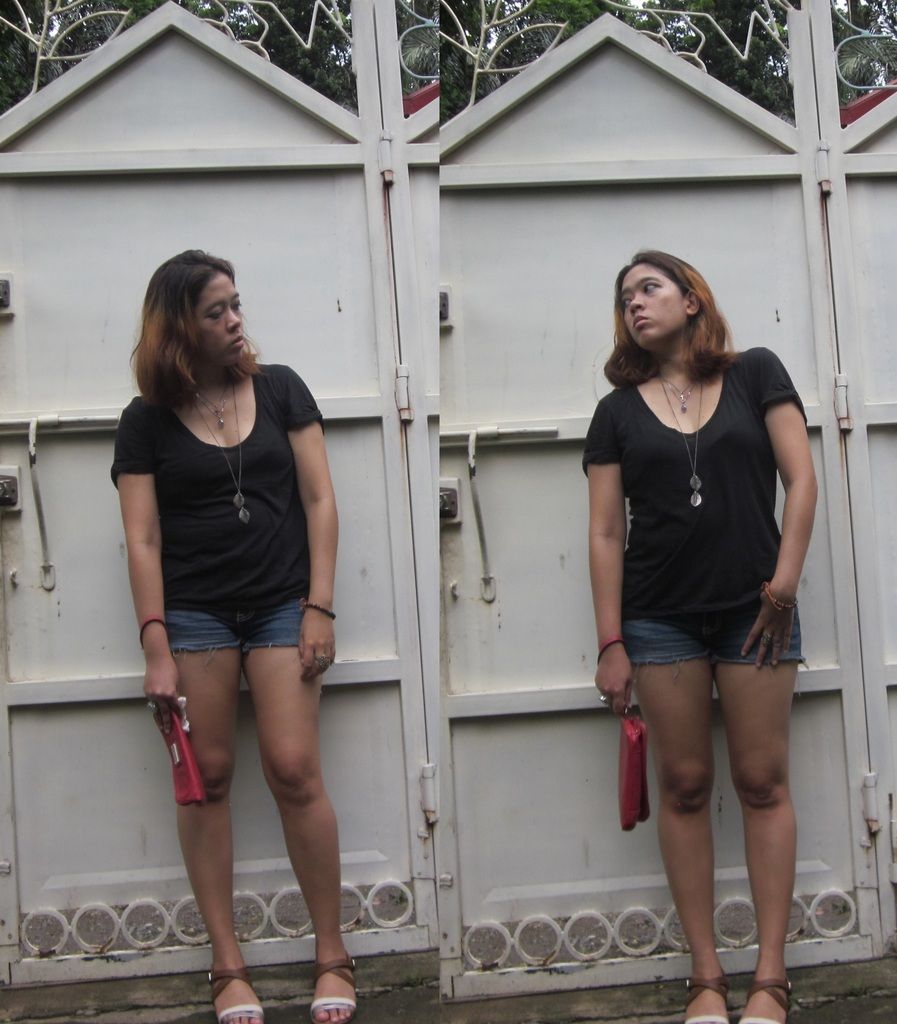 secondhand gap tissue t and denim cutoffs; vintage light blue-gemmed ring; old watch ring; aizilim ring, necklaces; forever21 long leaf necklace; (above) vintage laced-up ankle boots; (below) CLN wedges; ninewest clutch.
The CLN wedges chosen by the uncle (one of my favorites among my mum's about 7 siblings---they're eight in the family) finally put to good use, spicing up an otherwise dull outfit of the day...thing with other pops of color items. One can never have one too much accessories to liven up a dull black and dark denim blue palette.
Gap t is very, very comfortable (secondhand gap stuff are really good aren't they?) and this is in medium so I had to cut the lower part of it a few inches down so it'd fit well and not really go past the cutoffs at all---making it alright to look at un-tucked.
There seems to be more denim cutoffs in the wardrobe more than the regular denim shorts for some reason. Hmn...