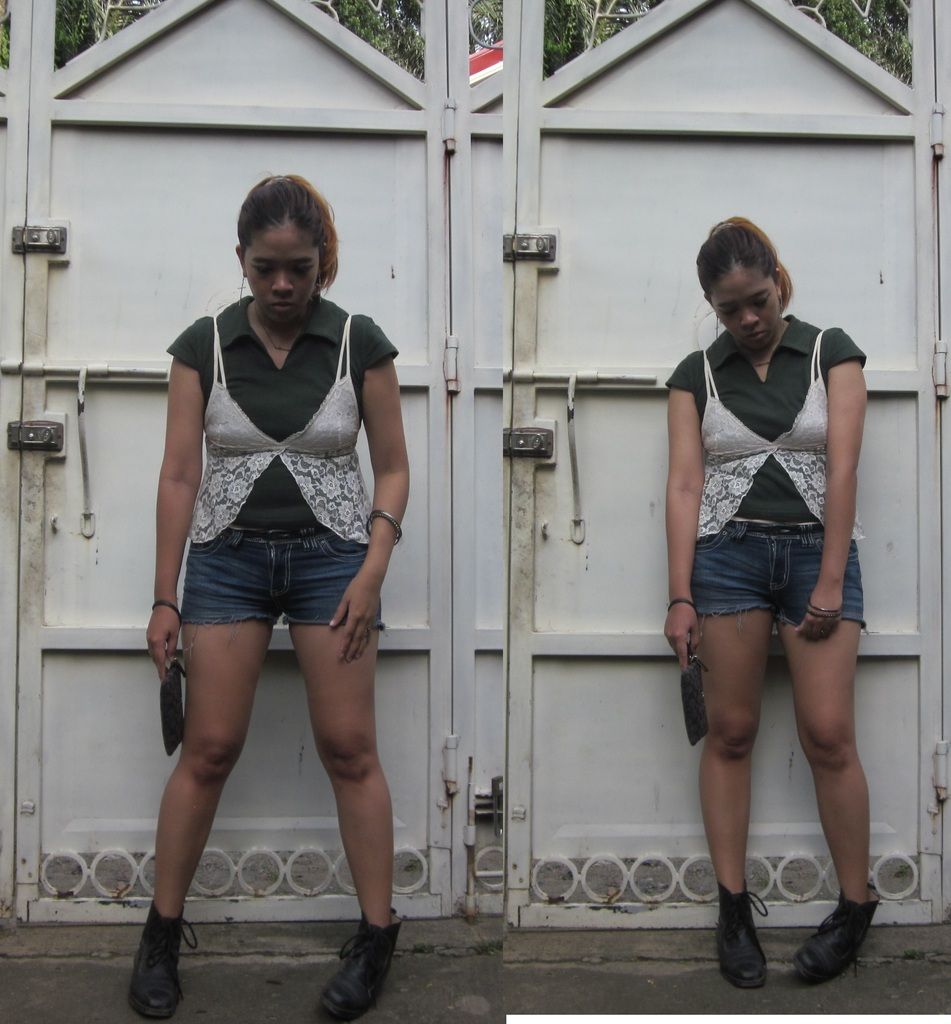 with the What a Girl Wants lacy top (which is really more of a bralette than anything...)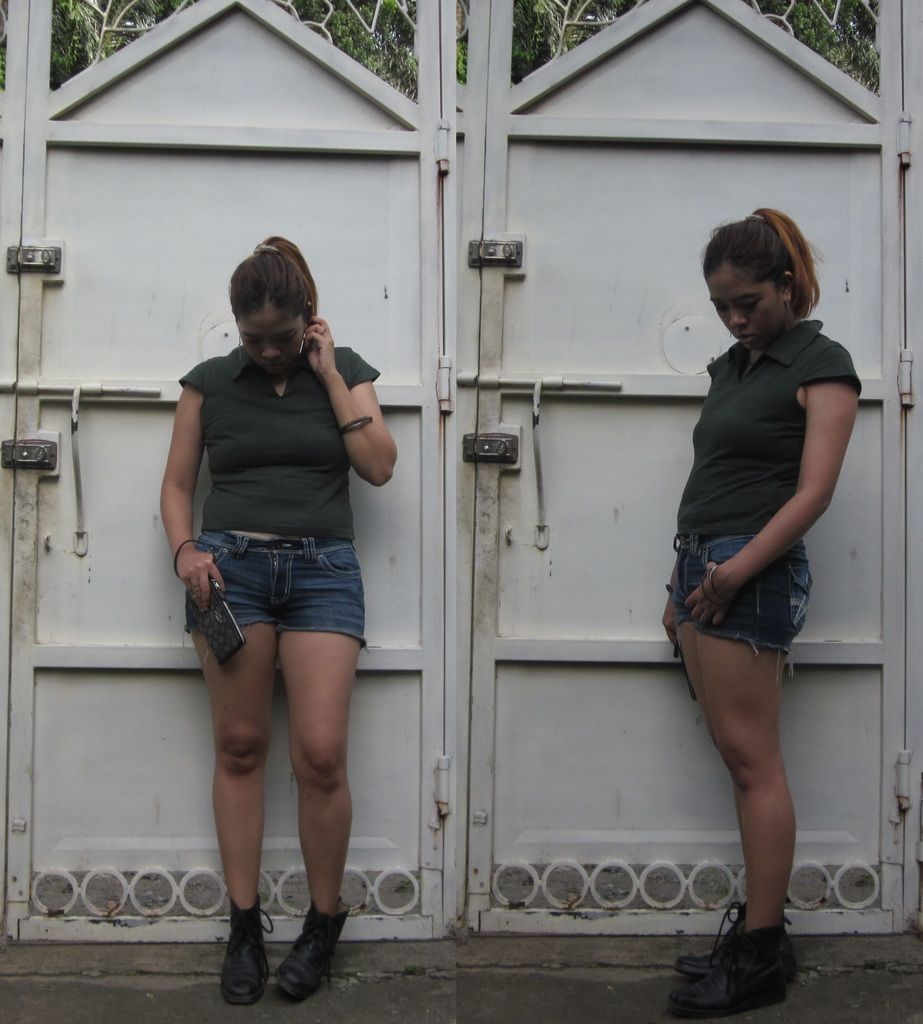 without the WAGW top/bralette
Gaisano City (department store) collared top, thrifted cut-offs and ankle boots, Coach purse (it's for the iphone/android phone, really), multiply (forgot which shop there it's from) cross earrings, forever21 arrow necklace, vintage and aizilim bangles and rings
The What a Girl Wants (RIP that favorite local clothing brand of mine, they already closed down and folded late last year) lacy bralette number is something that has a dual purpose for me: one, as a regular lingerie and two, as a topper...to spruce up some boring stuff in the wardrobe. Definitely one of my favorite finds from the shop that just closed down last year. /cry. I still have a few other things I own from them in the closet I rarely wear these days. One of them still being tagged since having been bought. Haha.
The collared army/dark green top is a boring but interesting to play with one from the women's section of Gaisano City's department store. Mum found it in the sales bin while all three of us, me and the 'rents, traipsed there to look for things for appropriate to wear for the colder weeks in the U.S. It takes awhile for me to figure out how to wear things including this top so I've never really worn this out to anywhere. It's perfect for layering however and I can picture it with a good layer of chokers and necklaces as well. Maybe a body chain of some sort? The top definitely goes with any bottom possible and even though I'm averse to collared stuff lately (unless they're button-ups, that is), the collars on this one doesn't really bother me as much.
The family might be going back to really sunny (but colder later this time in the year) SoCal (specifically Long Beach, CA) for the grandfather's birthday (mum's dad) in December. It's his 80th. Not sure yet if we're all going somehow.