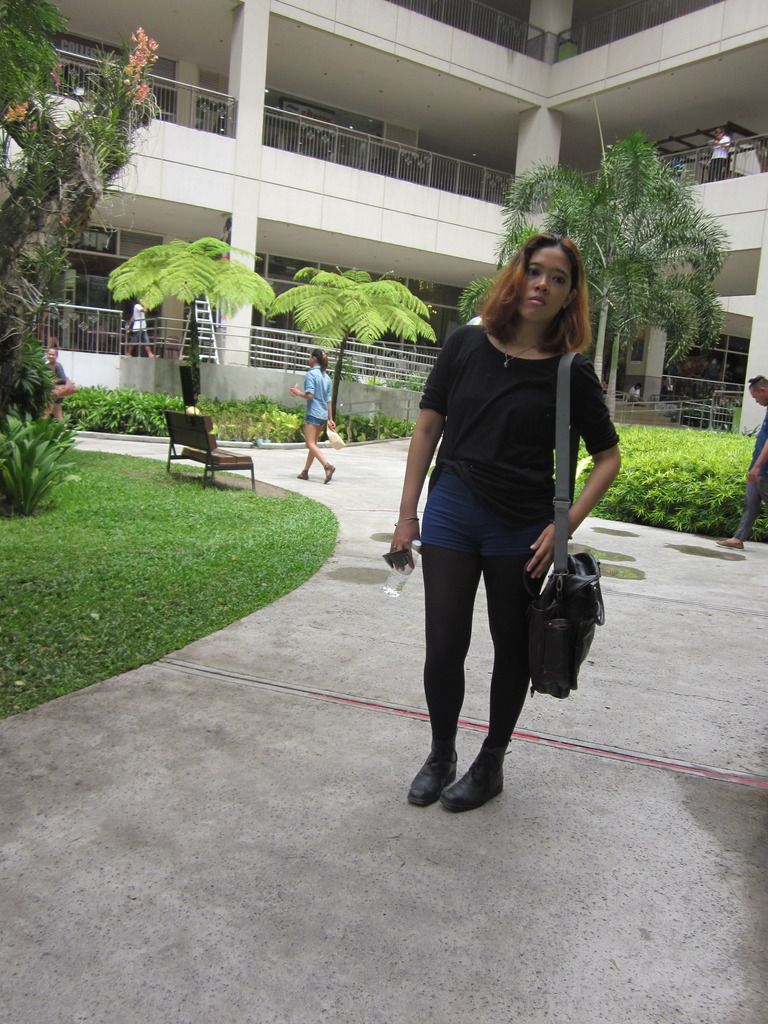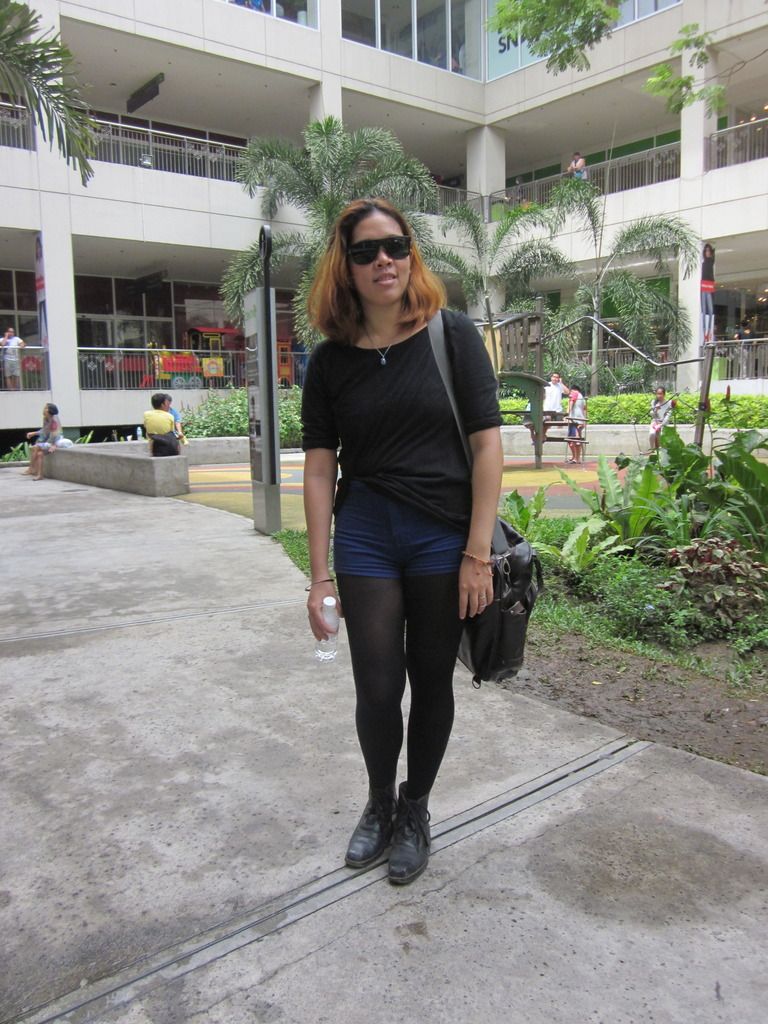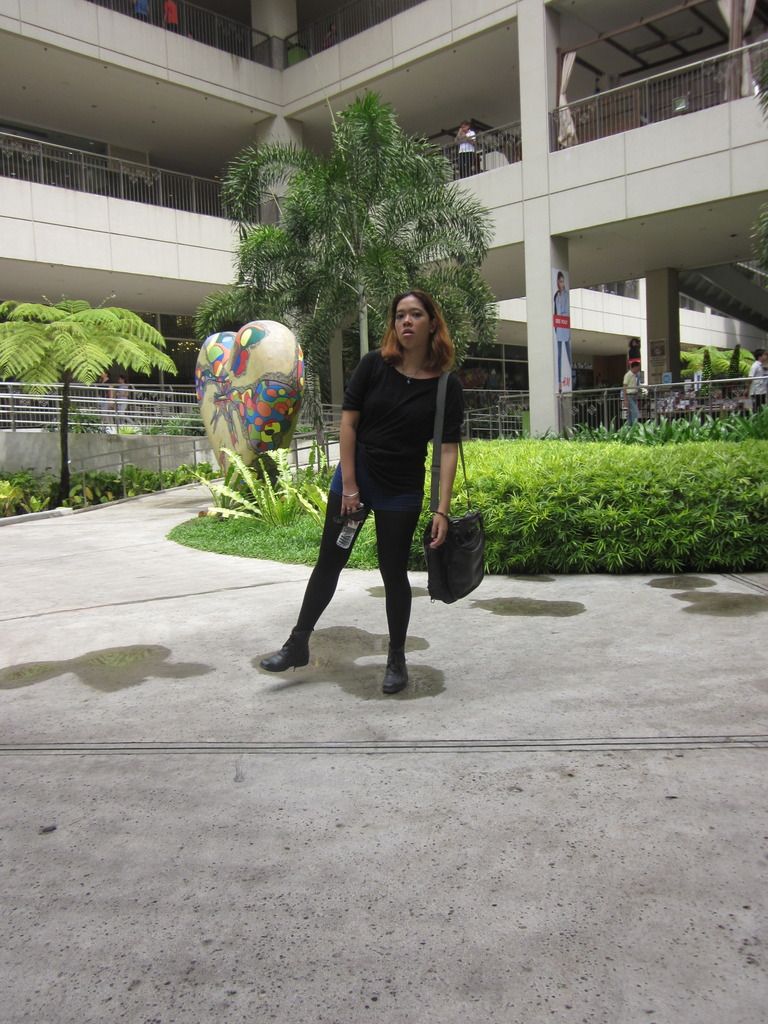 photos by Candice Calonia
vintage bag and ankle boots; D&G longsleeved shirt; Forever21 shorts; Robinsons' department store tight; aizilim necklaces; beaded bracelet and rings; dad's sunglasses
H&M opening was fun but really, really crowded. The line to get into the first of the store's 2 floors was pretty long and I'd say, everyone was most likely there. Well, those who had the time to go, anyway. Notable things from H&M in Ayala I found I'd sort of like to have: the cozy sweaters (which I'd likely get 2 sizes larger than me for the slouch, off shouldered, long-sleeved...longer than my arms would allow anyway...effect), triangle bras that's somehow all I really wear on a daily basis dresses and tops, and that faux (?) but really, really soft (like butter) leather tote that reminds me a bit of the Givenchy Nightingale I'd probably overuse for some occasional shopping. In the end, the shopping partner and I didn't get anything because there was too much people in there and either it drove us mad or gave us a headache. I don't really do well with crowds.
I didn't really get a lot of things from the random trip to the mall except for a bottle of virgin coconut oil I usually use on a lot of things (thank you, Watson's for providing me with a really cost-effective option---reason being it's, like, 10 Php or so less than my usual coldpressed VCO brand) and a choker from my shopping pal's favorite accessories stall. There was a one-shouldered dress in both black and white incarnations from Mango that hasn't yet left my mind however, it's on sale, and a pair of cross strapped wedges from Primadonna also on sale I really wanted and could see myself wearing a lot but decided not to get somehow.
Met some people here and there...a newly discovered favorite dish from Tokyo Bubble Tea---their pork-less tofu steak which was so vegetarian/pescetarian friendly and really, really good and a funny, sort of weird incident later, after all that, in Cotton On on our way out that had us scrambling to take the taxi to the city center...all in all, it was a good day to be out.