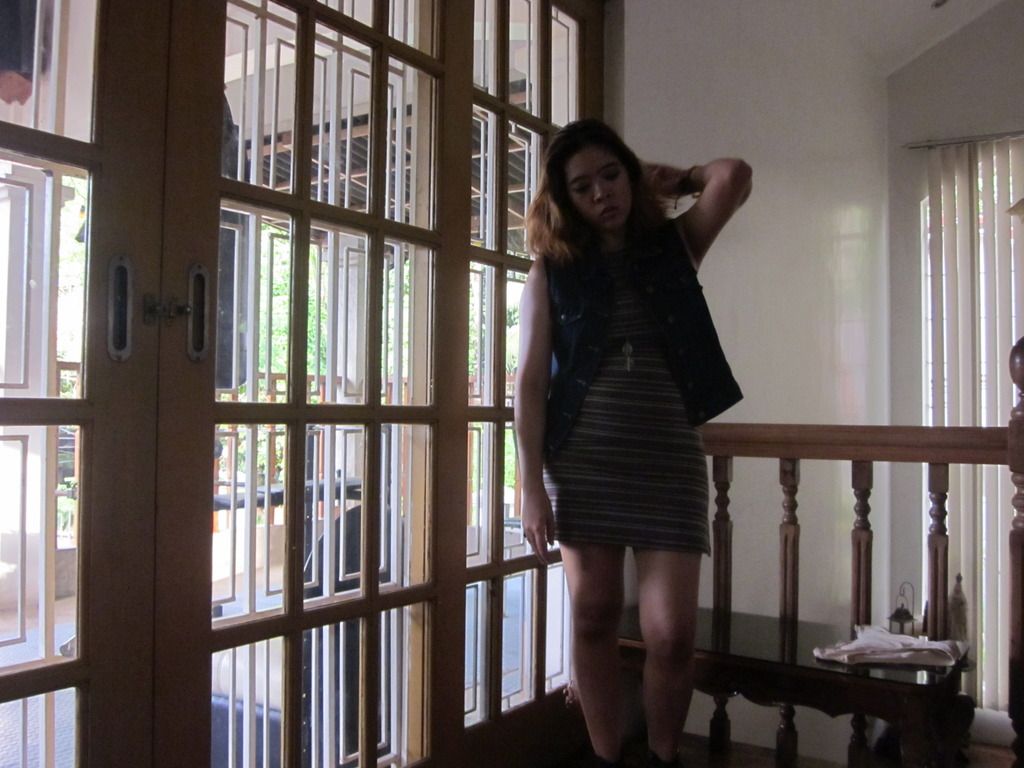 striped bodycon from Hongkong, Old Navy denim vest, forever21 cat ears ring and leaf necklace, aizilim rings and cross necklace, beaded necklace as a bracelet, vintage laced-up ankle boots
Intense downpour outside at 10 or so minutes past 4 in the afternoon limited my options to shooting this one indoors. Insane how it started raining despite the sun still being high up. But I'm hardly really surprised anymore because it is the rainy half of the year here.
The dress is an old find in Hongkong, at a clothing warehouse (it was actually more of a factory with a store within it) mum and I visited with a few others in my teens. Crazy how this still fits a decade or so later. I still do wear a few other things I own and have acquired years and years ago, from time to time no matter how old it is. Rediscovering old treasures and styling them to meet today's times is pretty fun.
Hmn...I wonder when I'll be able to go back to Hongkong on a random trip... (It's definitely a city to go back to plus it's just an hour or so from Manila by plane though I'm not that much fond of chaotic NAIA (terminal 3?) to be honest) Kind of miss that chaotic but fun city to be in...