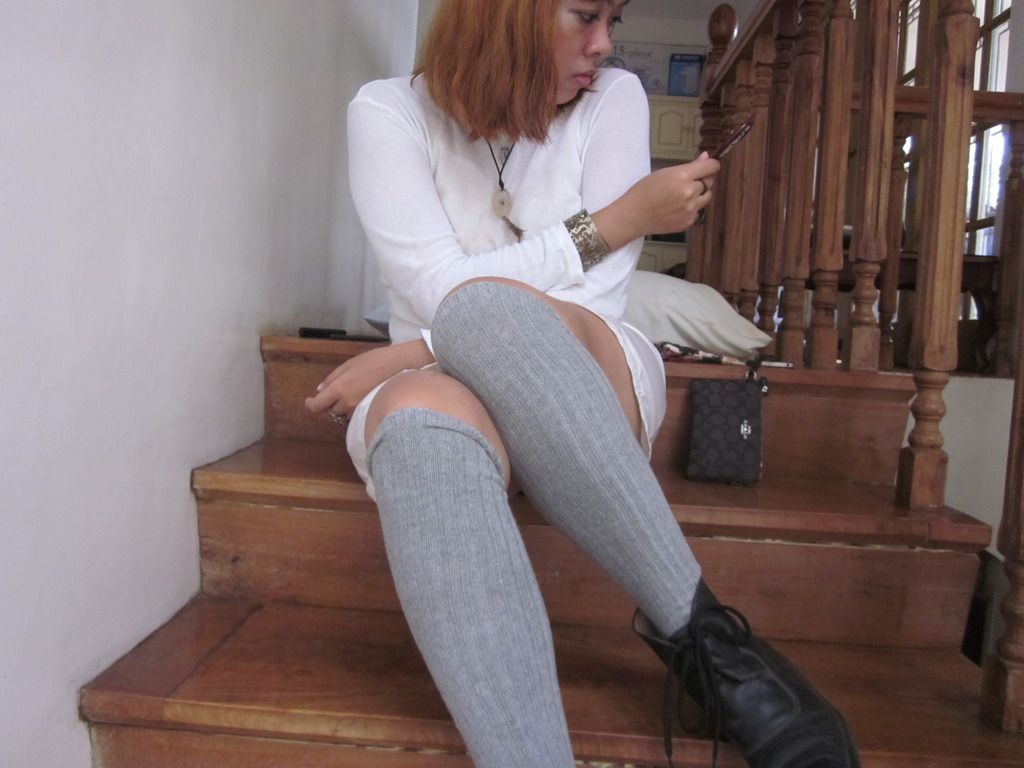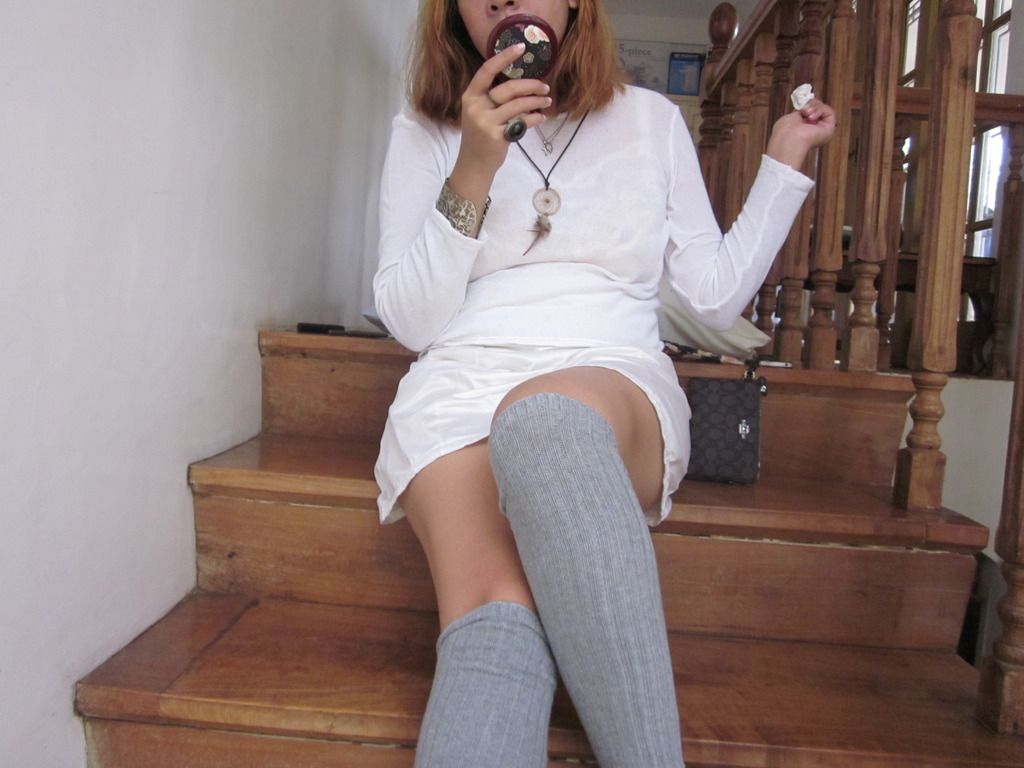 vintage fine mesh top, slip, and lace-up ankle boots; terranova over-the-knee socks; coach iphone wristlet/pouch; aizilim rings and necklaces; random dreamcatcher necklace; forever21 cuff.
My idea of layering in rainy but still humid climate. Good thing I didn't go out to shoot today because

it rained minutes after this.
The last time I wore this fine mesh top thing was while frolicking with a friend in Siquijor Island which was a couple years ago or so. Not entirely sure when I can go back there but I WOULD LOVE TO GO BACK there. Until then, I'm happy with just Camiguin Island being a few hours away from here by bus and

the barge.
I lost the knit cap/beanie in the same color as the socks worn here somewhere in transit from the Philippines to Philadelphia to California and back, late last year and early this year. Come to think of it, I lost a lot of things in that single trip alone...including a really warm, fuzzy and cozy cashmere knit scarf---used it as a reinforcement blanket

on the plane somehow---

mum brought back for me from her, dad's and an aunt's trip around Europe years ago (it's from Italy and thank heavens, the

gray cashmere sweater is still around as it is one of my favorite, warmest things to wear when it's too cold or somethin

g close to it) and then the finely checkered/plaid black and white/grey 4$ fedora from Burlington in Philadelphia I'd been wearing non-stop during the trip. I might've lost the last one on the Philippine Airlines flight from Manila to here in Cagayan de Oro /cries. Sometimes I wish Philippine Airlines had some way of informing some of their passengers of some things left in the plane so they get those back to them

somehow.
Note to self: get something that's the approximation of a blanket when travelling next time. Not that the airline issued blankets aren't any good...I just need something else...warmer. I get too cold way too easily as someone who's lived all her life in the warmer part of the globe.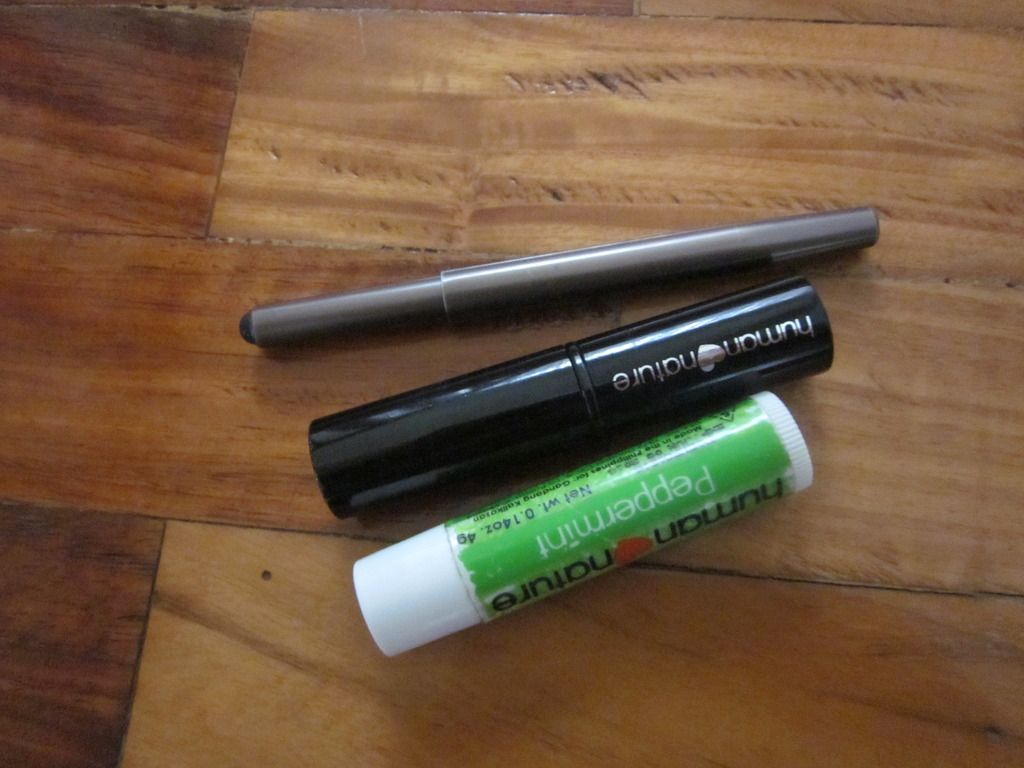 Still my favorite things: peppermint lip balm and the lip creme in coral charm (their nudest possible shade) from HumanheartNature and the lipstick brush from Watsons. Just in case you're wondering what else I put in the Coach

phone case/pouch

other than the min

u

scule

and pretty ancient

iPhone 4s. I'm currently thinking of HumanheartNature's day-to-night eyeshadow palette at the moment. It's really practical and handy in four compact shades when you're on the go. Beats having to think of getting the 600+ Php nudes palette from Maybelline as the former is just less than 500 Php. I'm happy and content, at the moment, with my older ones including an Almay 3-color palette for the same purpose as Maybelline's nudes eyeshadow palette and the HumanheartNature one I

want, however.