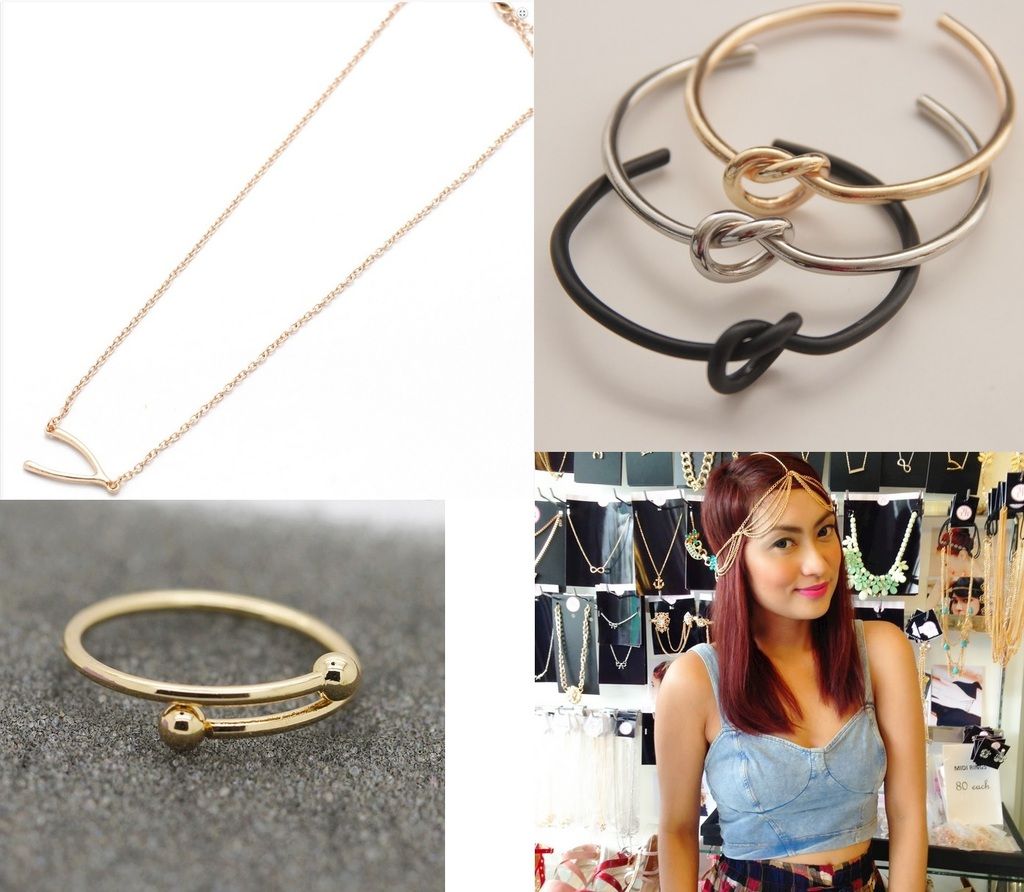 I've been looking for local online stores since forever ago that sell mostly varied accessories or more like jewelry at affordable prices---at least prices within my reach anyway---sans the sort of still pricey shipping fee every purchase from them comes with. Domestic couriers or shipping establishments here charge exorbitant fees that to anyone purchasing stuff from online stores would be hard put to do combined shipping on one-time purchases to make the most of said fees. Anyway, I lucked in on stumbling upon this one while I was looking around for body chain harnesses and pretty, pretty and still really rad head chains in the interweb earlier today. I felt I sort of needed an alternative source for the most minuscule, dainty things I've since been obsessing on putting in the varying parts of the body they're meant to be put on to Zalora, the local store I frequent close to the abode, the little jewelry/varied accessories stall me and the regular, consistent shopping partner (in crime? yes) frequent in the local Ayala mall and regular shops like H&M, Forever21 and UO to name a few. This recent discovery was pretty timely. These four are what struck out to me while browsing the site along with a couple of their chokers,dainty lariats they funnily called dangling necklaces? huh? and the curb tubed long necklace that was a late discovery (read: I stumbled upon it like, after I finished making the collage). I'm definitely going to see about getting some stuff from them soon. Their midi rings or knuckle rings are pretty tempting along with the head chain...and that minimal-ish knot bangle...hmn...
Other things on my lookout list when it comes to jewelry they don't have on site and I have difficulty searching for everywhere local include dainty ear cuffs and ear hoops (like, really thin and borderline microscopic ones...I die for those...) and still, the harness body chains (I sort of have something specific in mind for this it's been a frustrating hunt so far...but I lucked in on a few finds not so local friendly as they're mostly to be imported and pretty pricey for the average RP denizen). I'll continue looking around for more of those. Etsy has been a good place to start searching so far but it'll be a while before I can commit to a final purchase or at least a shopping/buying decision. I'm incredibly picky when shopping online and offline hence why I hardly do these days. Window shopping and collage wish listing has become more me as of late.
Random note: I don't really say 'bling' as much as I can in real life and even try to avoid the term in writing (blog post crafting?) because...I don't know...I find it too fancy, too gaudy a term for something with just five letters? My mind works in the weirdest ways, that much we've established here henceforth it's now one word I use sparingly or as necessary---specifically when the situation calls for it. 'Accessories','baubles', 'pieces' or even my favorite Buffy-speak term 'thing'...complete with the dash before it, take the place of that one for me. Weirdly, I'm writing this (something random that popped in my head) down while thinking about how it's pretty ironic since I like the film Bling Ring after having seen it once---no such concrete connection as the word is in the movie title, that's all.