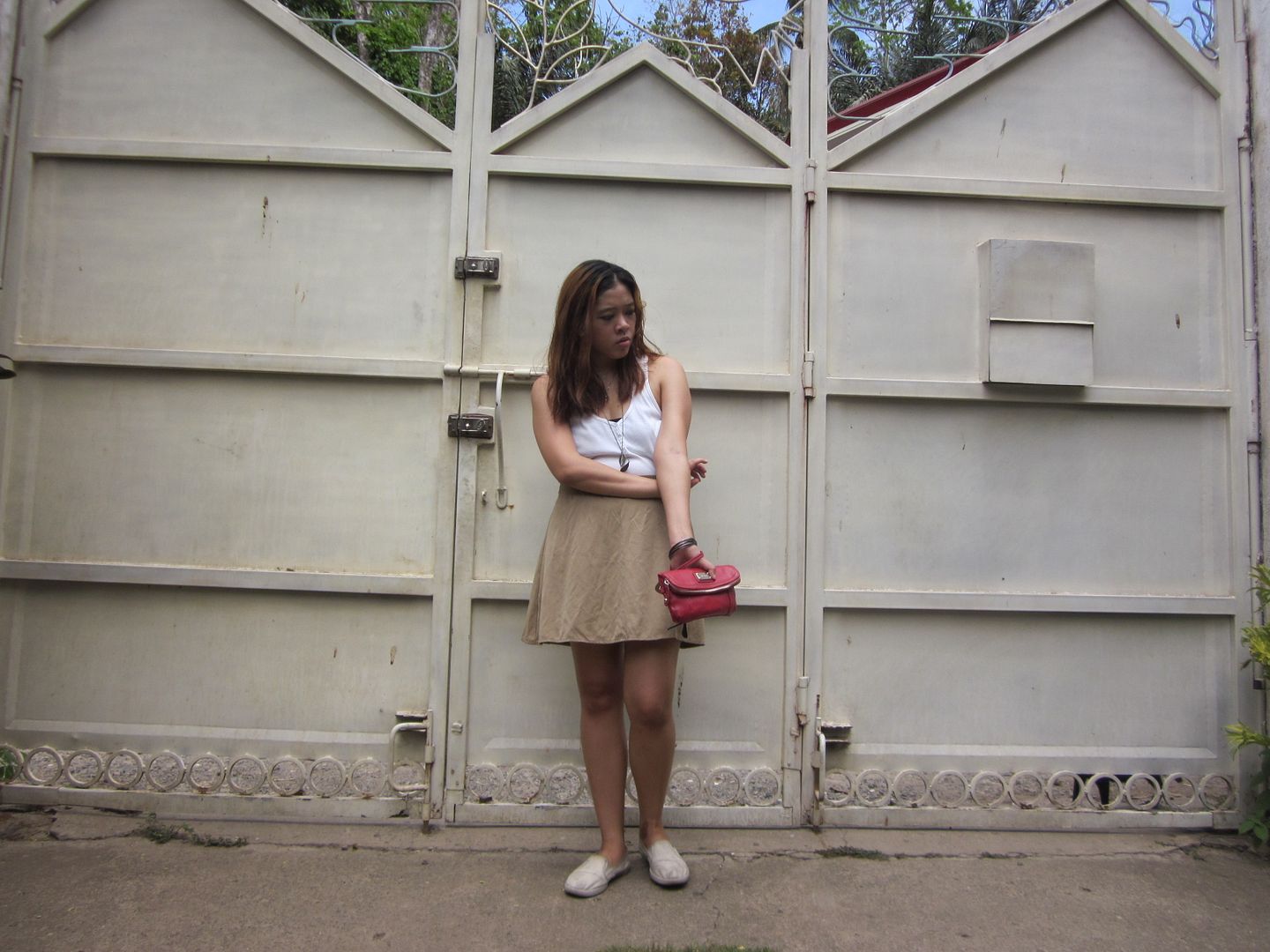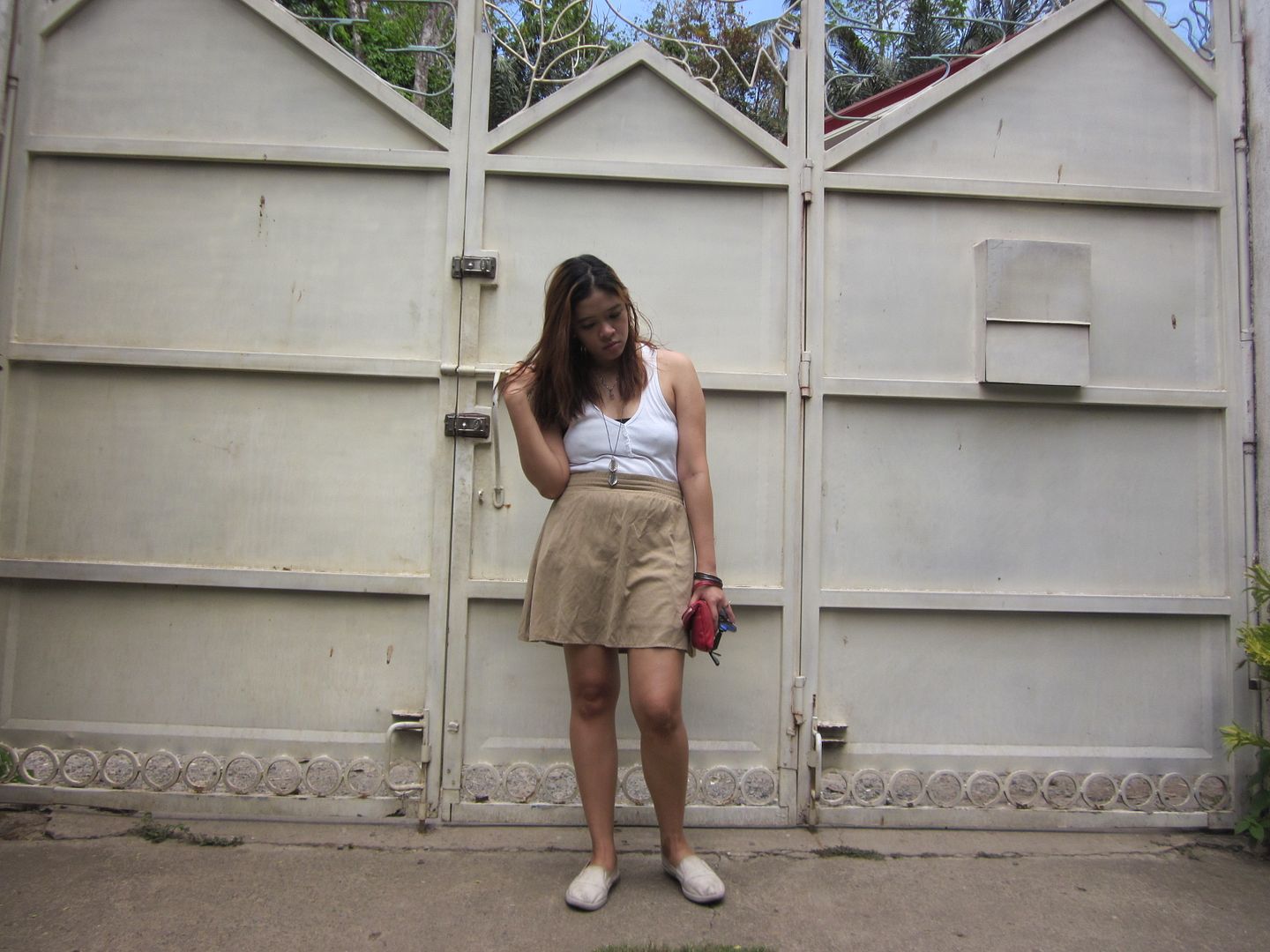 secondhand ribbed, buttoned tank and skirt, shoes from footstep (Dumaguete City), souvenir shop and vintage bangles/bracelets, Ninewest clutch/wristlet, forever21 leaf long necklace, gifted k and Aizilim crystal pendant necklaces, (not pictured) forever21 cat-ears and Aizilim nail rings
I meant to take outfit photos at yesterday's event/s and frolicking around Cebu City but I only had a day to spend there and then slept throughout the night upon getting back to the hotel so there wasn't much outfit photo-taking time squeezed in. Flight going back home was so early we all had to catch the taxis at 3 in the morning to not get late for it. Not entirely sure, however, why I didn't bother to wander around the Mactan airport's shops in the domestic flights section. They already have one of my favorite local brands,

Bench Philippines,

open a huge-ish shop there. Maybe...on the next trip to and from Cebu

City although I can't be sure yet when this will be.
But, on the other hand, this was more or less airport wear number two for me on the way home from Cebu C

ity

really early in the morning yesterday.
Browsing around Zalora today, I found these---they're perfect for lounging around in everywhere (summer staples, indeed)---that I can't seem to get over with somehow: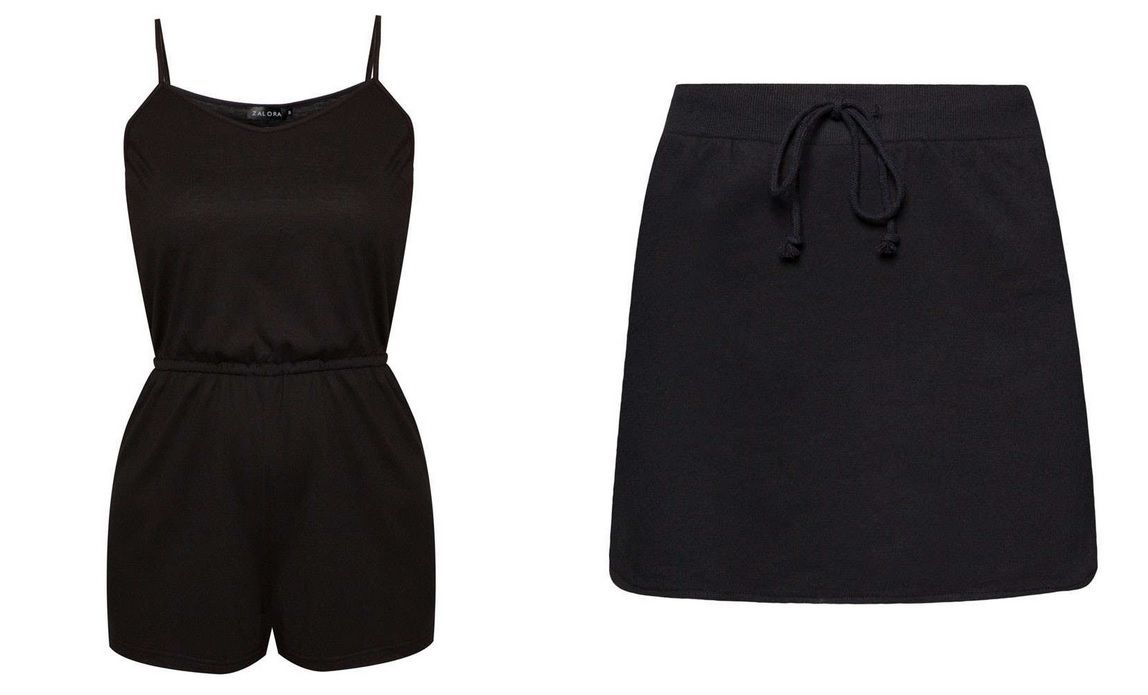 Should these still be on my mind on Monday next week, I'm most probably getting them. I'm still on the fence somehow because I'm thinking of something else I need to buy entirely. But they are tempting, really tempting because Zalora has a sale going on right here *points down*
I'll think it over. Until Monday or Tuesday at least. I'm not even going to lie, Zalora's in-house brand basics have been a weakness (of mine) since they first had the said line named 'Zalora Basics' back in the day (or perhaps until middle of last year). Basics and non-basics from the in-house brand now is just...Zalora.
Meanwhile, this has been on constant repeat lately...that is, if I'm not listening to my deep house and the Chainsmokers stash:
When it comes to Jpop, I can't help but notice I'm such a sucker for anything r&b, urban or even rap (Kreva comes to mind). There was a time, when I was around the last few years of grade school and entering high school when I used to dislike those three, especially the urban genre. Thanks to jpop music, I ended up liking all three---my entry to Japanese r&b music was Chemistry back in the early 2000s and late 1990s, for Japanese urban it's MihimaruGT (they're on indefinite hiatus now so, /cries) and for rap, it's no doubt, Kreva from the Issai Gassai single/track onwards. With MihimaruGT on indefinite hiatus, White Jam and Cream has ended up being my go-to for anything Japanese urban/pop lately. Both are such good, really good groups for this kind of music. And this is probably why I can't even go kpop.