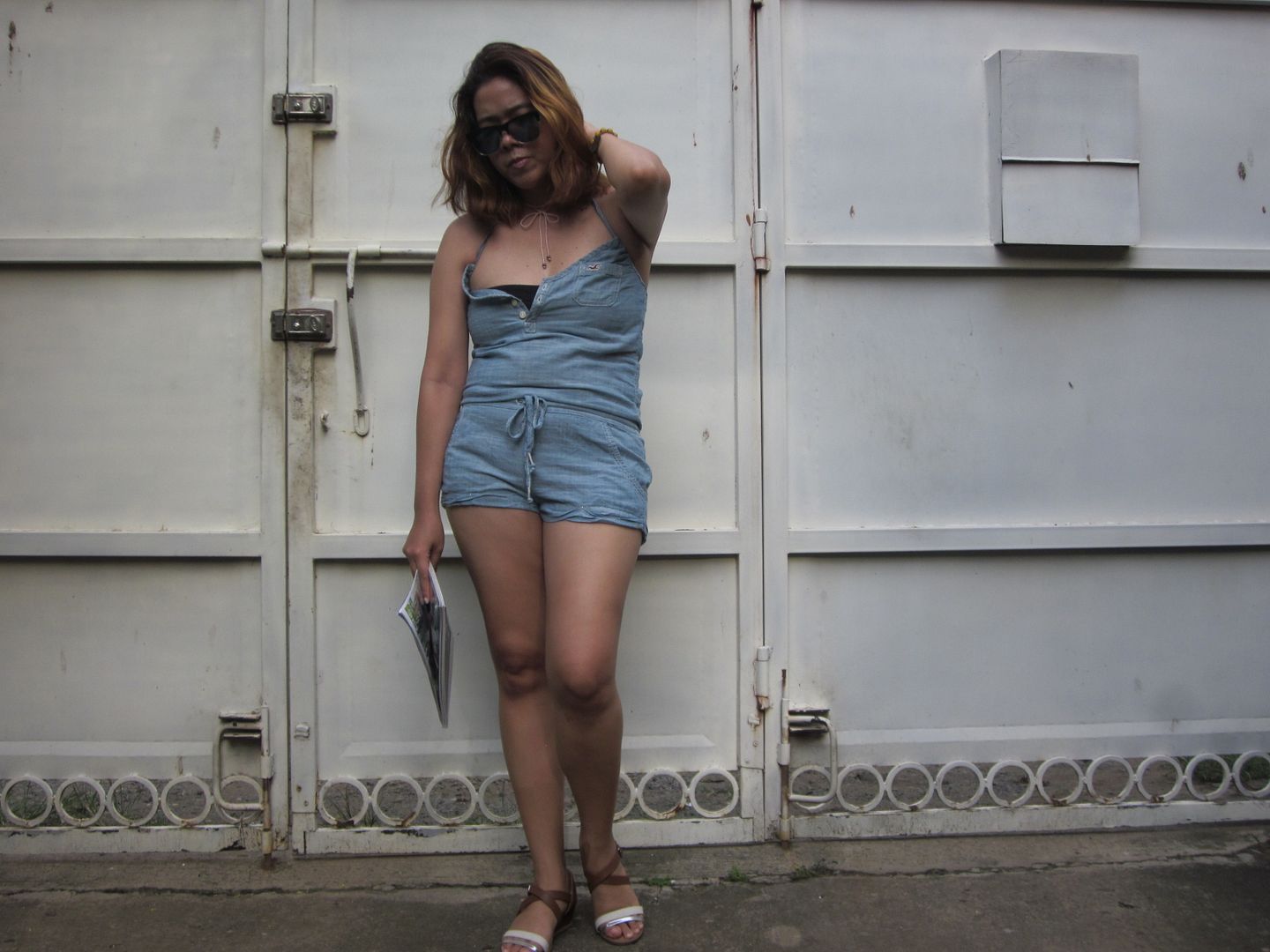 I change clothes a lot from arriving from somewhere to home or sometimes, even when I'm ou

t elsewhere

. This was after a quick trip to play with cats at a newly opened cat cafe

across

FICCCO's building a few minutes ride from here with the really close (read, since the last year of high school) girl friend. So much fun was had of the 20 minutes each we secured to play with the cats there. We were able to pet and carry some around as well. We took photos of the cats as we

ll although there's not much I took with them.
All-in-all, a productively cute day outside to play with cats? I ended up wanting a persian one so bad. Or something e

lse entirely would be fun. I always did love cats more than I do dogs somehow.
hollister chambray romper; CLN wedges; gifted beaded necklace as bracelet; verano pink tri

-strand

ribbon choker; vivi magazine; dad's sunglasses